Digital Marketing // Feb 23, 2018
The #EskimiTalks Lagos Event – Our Experience & Why You Should Embrace Programmatic Advertising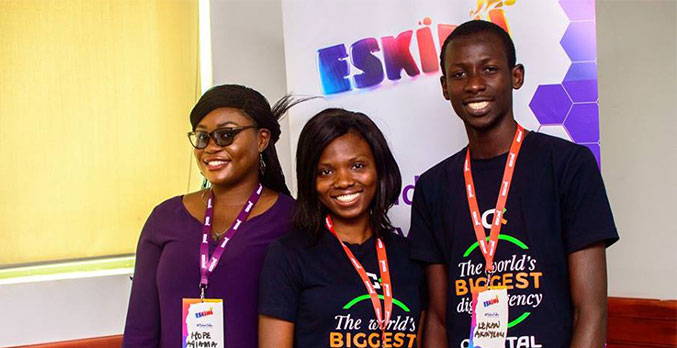 The 2018 edition of the EskimiTalks event took place on the 9th of February and was held at the Landmark Event Center, Oniru.
The event was tagged "Importance of Brand Storytelling using Programmatic", and was graced by industry experts and panelists; including the CKDigital Agency Marketing team.
The Speakers and Panelists
The speakers present were Waithera Kabiru; Digital Marketing Manager at Coca-Cola West Africa, Vita Garifulina; Head of Business Development at Eskimi, Temitayo Ige; Account Manager at Ogilvy One, Mariam Ayoade; the Team Lead Digital Media at DigitXplus, Roland Nzimora; Co-founder of Digital Nexus Interactive and Temitayo Giwa; Digital Acquisitions and Insights Lead at Wakanow.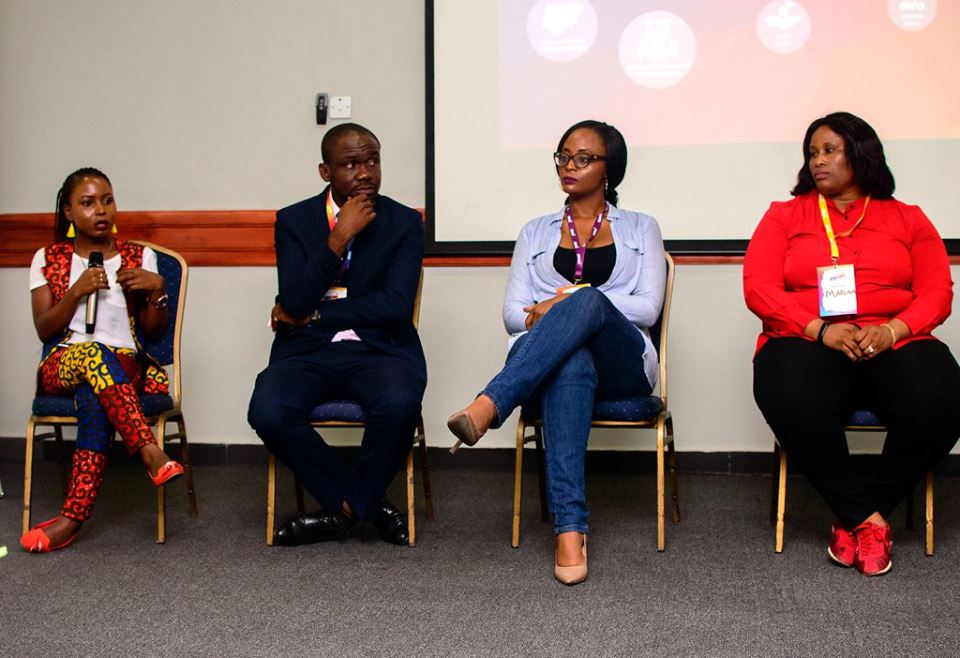 A Sneak Peek into Programmatic Advertising
Programmatic advertising is the algorithmic purchase of ad space in real time using data science and artificial intelligence.
For a lot of people, this topic is really confusing.
Let's explain this analogy using Google Adwords as an example …
One of the features of Google Adwords is that it allows advertisers to set-up and create ads that will be shown based on a specific search query. This ad is automated to be shown only to users searching for the particular keyword you are bidding for—the process of automation here is exactly the basis of what Programmatic advertising is all about.
One good thing about Programmatic advertising is that you can decide where, to whom and when you want your adverts to show. The technology drives the campaign but you are fully in control of how you want the campaign to run.
Why You Should Use Programmatic Advertising For Your Business
In today's content-saturated digital world, the benefits of programmatic advertising cannot be over-emphasized. As a business, you need to show your ads to your target audiences more than ever, this will help increase your conversation rate and ROI.
 So, how will Programmatic Advertising help your business?
Programmatic Advertising is quick to use
The time it takes for you as a business or advertiser to purchase ad space and get to your specific audiences is faster and easier. Since Programmatic advertising is primarily based on automation, publishers and advertisers simply set their requirements and everything happens automatically.
Programmatic Advertising has a very wide reach
This is one of the very beautiful things about Programmatic Advertising; it allows that your business can reach out to consumers across all devices in a very short time. Even users with feature phones can also be reached.
Creatives used in Programmatic can be personalized and interactive
Have you seen those ads where you can use your hands to fill up an empty coke bottle? Or shake your phone to open the cap of the bottle? Interactive ads allow your target audiences to interact with your brand. You can use a lot of interactive creative based on the behavior of your users.This is a key ingredient in building a relationship with your audiences and creating customer loyalty.
Programmatic Advertising allows for specific targeting
If there's anything that's really great about programmatic advertising, it is the ability to target your ideal customers. You can target based on interests, demography, devices and the likes. Targeting in Programmatic advertising is really specific and this is what gives it the edge over other forms of media buying.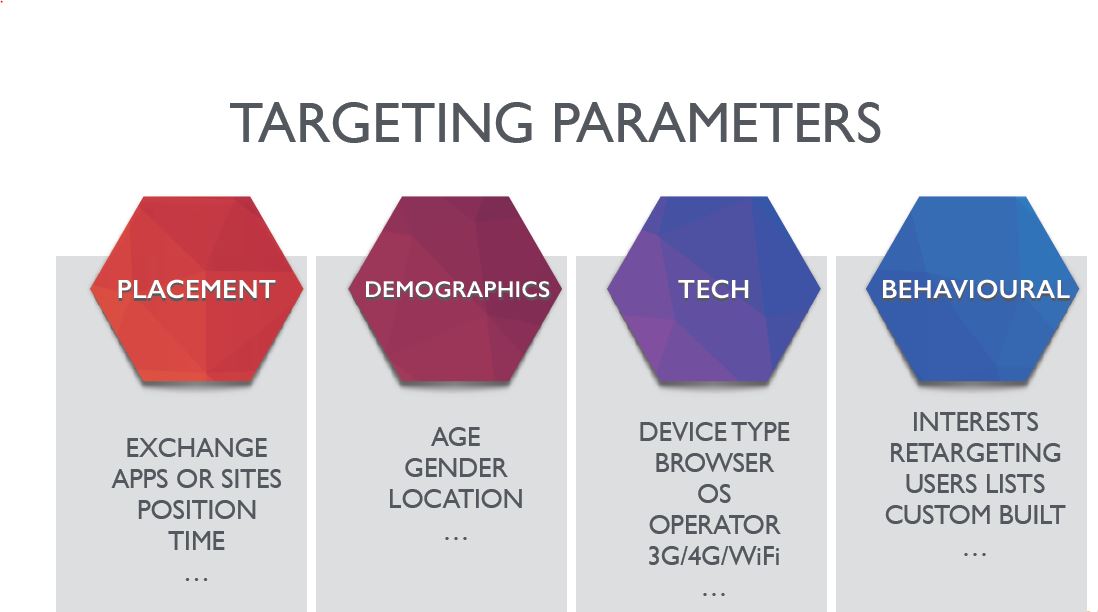 Source
Like Vita Garifulina; Head of Business Development at Eskimi rightly said during the event, "Don't buy sites! Buy AUDIENCES!"
If you are yet to start allocating some of your digital spends to programmatic advertising, what are you waiting for?