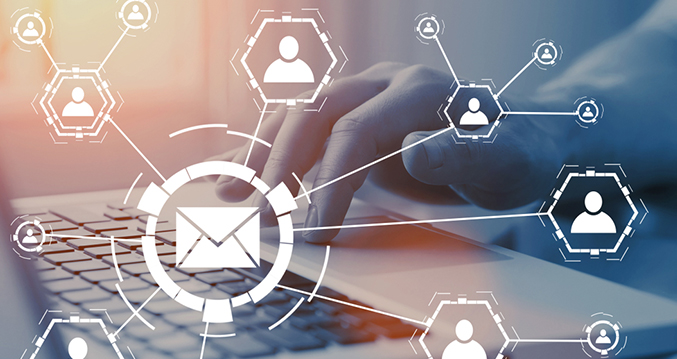 As the name suggests, B2B or business-to-business marketing is the marketing of goods and services to other businesses and email marketing is an important component of a successful B2B marketing strategy.
A lot of B2B companies only send emails to other companies when they have something to pitch. For a business that wants to build relationships with prospects and customers, email marketing should be used effectively. Once a relationship is established, it will be a lot easier to pitch or sell your products or services.
According to Ignite Visibility:
Email marketing generates $38 in revenue for every $1 spent.
86% of professionals use email when communicating for business purposes.
B2B emails have a 47% higher click-through rate (CTR) than B2C emails.
59% of B2B marketers say that email is the most effective revenue-generating channel.
So whether you're looking to integrate email into your B2B marketing strategy or improve your existing strategy, here are 5 great email marketing tips that will help drive results.
1. Select the Right Email Service Provider (ESP).
An ESP is a company that offers email services and they can make a huge impact on the success of your email campaigns.
The 4 basic functions of a good email service provider include the following:
An email service provider will allow you to either build your own templates or use pre-existing templates to send to your subscriber base.
Database to store your subscriber lists.
Send emails to your subscribers.
Allows you to view and analyze the results of your campaigns.
2. Segment Your Audience.
According to research from the Direct Marketing Association, segmented emails are responsible for generating 58% of the business total revenue.
It is very important you segment your audience to enable your business to provide your recipients with the content that best suits their companies or businesses. You could start by creating a list that consists entirely of non-customers, another list of your best customers, and yet another list of all customers.
3. Use a Good Subject Line.
The subject line should entice the recipient to open your message and continue reading. If you want to increase sales in B2B, you need to catch their attention with the subject. Also, ensure the subject line gives a sneak-peek to what is contained in the body of the email.
Subject line pointers to try:
Ask an open-ended question.
Incorporate a sense of urgency with time-sensitive phrases.
Keep it brief and concise.
4. Create a Relevant call-to-action.
Whether you want to drive to a landing page, increase event registrations, etc. the major goal of a B2B email marketing is to ensure the recipient takes an action and this is accomplished using a call-to-action button and links.
5. Measure Your Email Marketing Campaigns.
Just like any other marketing activity, it is necessary you measure the performance of your email marketing campaign, this will enable you to identify actionable strategies to improve your results in the future.
Conclusion
Remember that successful email marketing strategies aim to build, and then meticulously maintain, relationships with customers. Also, email marketing can be profitable and effective, all you need to do is know what you're doing and how to adapt your strategy to your audience.