News & Culture // Aug 22, 2016
Happy client surprises CKDigital with free lunch for the entire team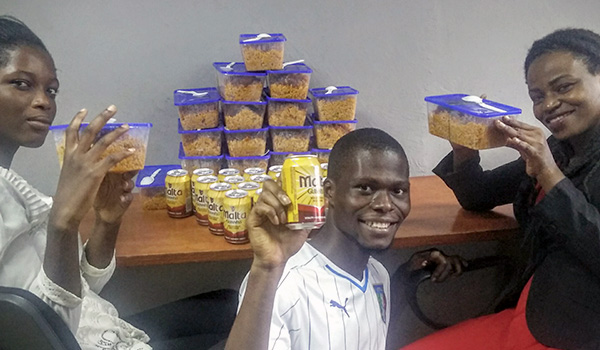 Clients never seize to amaze us!
One of our newest clients, Cakefication decided to surprise us by sending free lunch for the entire team! 23 packs of tasty Jollof Rice & Chicken, with Malta Guiness to 'push it down'.
That's not all. She also promised to send a cake. Aren't we the luckiest?
We love our clients and are passionate about seeing them succeed. We work really hard on projects and it's always a terrific thing when clients go out of their way to appreciate us.
We understand that clients really don't need to do these things, after all, they are 'paying us' for the work. We therefore do not take these super-nice clients for-granted.
Actions like this always encourage the entire team, and remind us that:
Quality Work + Wow Experience = Happy Clients (and possibly, free food)

😛
Cakefication is an online cake and gift delivery business, delivering happiness to customers all over Lagos. We are currently putting finishing touches to the website, but you can check them out on Instagram.