News & Culture // Dec 12, 2016
My Experience as a Student Intern at CKDigital – Peter Adeosun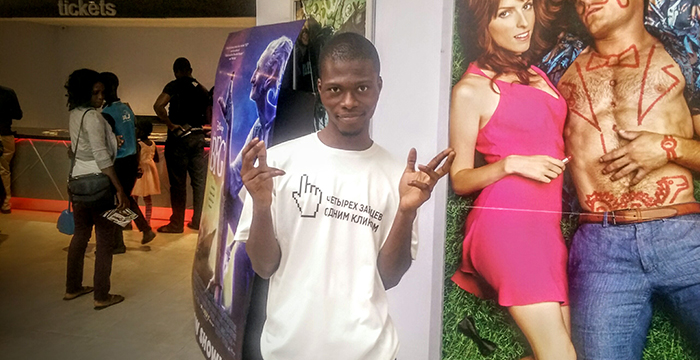 In early April, Peter Adeosun, a Computer Science student of Ekiti State University sent an email to us. He was interested in joining the CKDigital team for his Industrial Training.
Since our overall mission is to help people succeed and also impact knowledge, we took Peter in for a period of 6 months.
During his internship period, he learned Web Development and contributed immensely to some of our projects.
What was his internship like? And what is it really like being a Student Intern at CKDigital? Peter recounts his internship experience below:
My Experience – Peter Adeosun
The Search for I.T. Placement
I remember when I was in search of a place to do my SIWES. I wanted a place where I could learn as much as I could about web development.
Knowing my targeted state of choice was Lagos, Nigeria. I surfed the web to get a place that matches my expectation. After several queries on Google with phrases like "Web development in Lagos", "best web development firm in Lagos", etc.
The same company (CKDigital) kept popping up on my screen, as one of the top 3 search results on the first page of Google search results page.
Well, I wasn't convinced, so I took it upon myself to get as much information as I could from their website, social media and other websites that had information about them, just to be sure.
From the list of information gathered, I fell in love with the company. I saw pictures of workers having fun right at work, clients sending cakes and other incentives just to appreciate work done.
I just couldn't stop imagining and dreaming of being a part of the company.
Next step: Getting the Internship
What next? I sent an email, stating my details and my mission. After I sent my resume, I was required to fill out forms that inquired about my grade point average, school, course, extracurricular activities and more.
A couple of days later, I was invited for an interview.
Boom! I was in.
The real deal: Learning
My experience at CKDigital was really enlightening and very helpful.
Before I joined, I had only theoretical knowledge about web development. Within a very short time, because of the level of interest and dedication of the CKDigital Team, I was able to quickly grasp the advanced concepts in Web Development.
I am really grateful for the provisions of learning materials, and a wonderful supervisor who helped me improve my HTML/CSS skills and also guiding me through Sass, Git, Python, Django etc.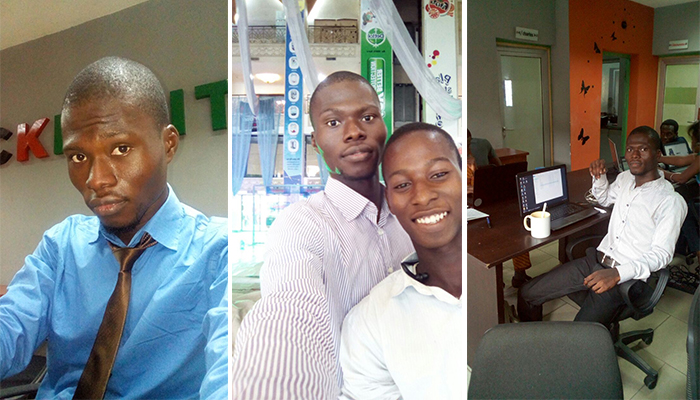 The perks at CKDigital
I will like to share a few things I love about CKDigital.
The Learning Culture: Every task in CKDigital will always bring about something new to learn. Even if you don't feel like learning something at all, the environment won't let you.
The learning culture is so great that the company dedicates time for her staff to take a break from work and learn.
Some of the educative events at CKDigital are:
In-house Training observed every Wednesday of the week.
K-Day (i.e. Knowledge day) observed every last Wednesday of the month
 "CKDigital is more than a workplace, more like an institution with talented hands."
Just imagine people with talents and creativity still being given room to learn. Trust me, I didn't want to leave. It felt like home.
Fun Friday: Wow, this is one event I will miss so much. Through this event, I have been to places I could not have thought of. 😉
My first Fun Friday at CKDigital was awesome! Imagine, all the team members had a VIP lunch in a big restaurant on the Island, that was after we had a cool day at the cinema.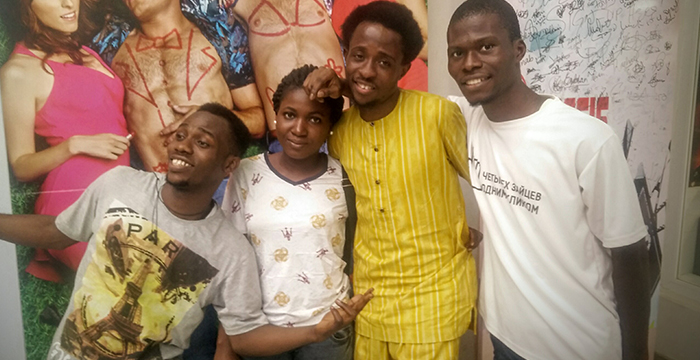 Pizza Friday: Hmmm, Yummy… This is one day I look forward to every month, which is observed every last Friday of the month.
Beautiful workforce: CKDigital is an embodiment of talent and beautiful people. These set of people have impacted immensely on my skills.
Awesome Boss: Lastly, if I don't add this wonderful man to the list (Mr. Charles), this list should be regarded as incomplete. He has been a great supporter and he has a huge love for his team members. Trust me, he is the kind of 'dream' boss, you could ever pray for.
Thank you CKDigital for the opportunity to learn and the encouragement to forge ahead. I will love to work at CKDigital anytime, anywhere, in any capacity I can.
Thank you, Peter, it was nice having you with us. We miss you and we'll definitely love to have you back. After school, of course!