Digital Marketing // Jul 16, 2019
Solved! How to Create a Virtual Dollar Card for Facebook and Instagram Ads Payment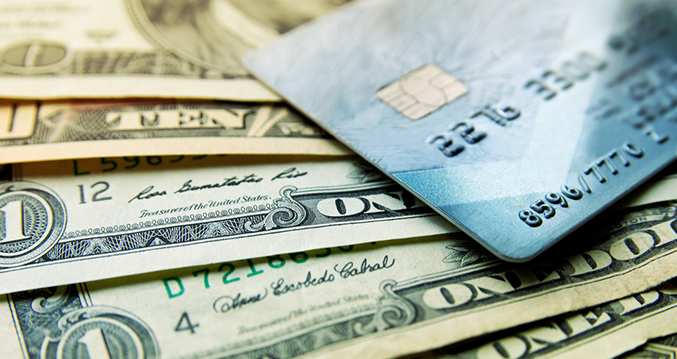 One of the common problems most online marketers face is making dollar payments online. The worst part is when trying to run Facebook/Instagram Ads. For some reason, Facebook doesn't accept Naira MasterCard or visa card.
This is why most people resort to funding their accounts through PayU.
So if you are having challenges with making dollar payments online, then your days of worrying are over!
In this article, we'll show you how to create a virtual dollar card to make dollar payments on Facebook and any other online platform.
What is this Virtual Dollar Card Called?
It is called Barter. It is an online wallet that allows you to create a virtual dollar card. The best part yet… it's completely FREE! All you have to do is fund your wallet using your local credit card.

Barter teamed up with with one of Africa's biggest financial startup, Flutterwave to make it easy for online marketers to make dollar payments.
And now, we have the best thing after sliced bread.
At the end of this article, you should have your Virtual Dollar Visa Card setup and ready to use. Without further ado, let's dive right into it.
How to Create a Virtual Dollar Card
STEP 1: Create a Barter Account
The first step is to go to https://barter.flutterwave.com/signup and fill your details to create a new account.
Remember to use a strong password which contains uppercase letters, numbers and special characters. Safety first!
If you fill your details correctly, you should receive an OTP (One-Time Password) via WhatsApp or SMS. Once you enter it, it will redirect to the homepage.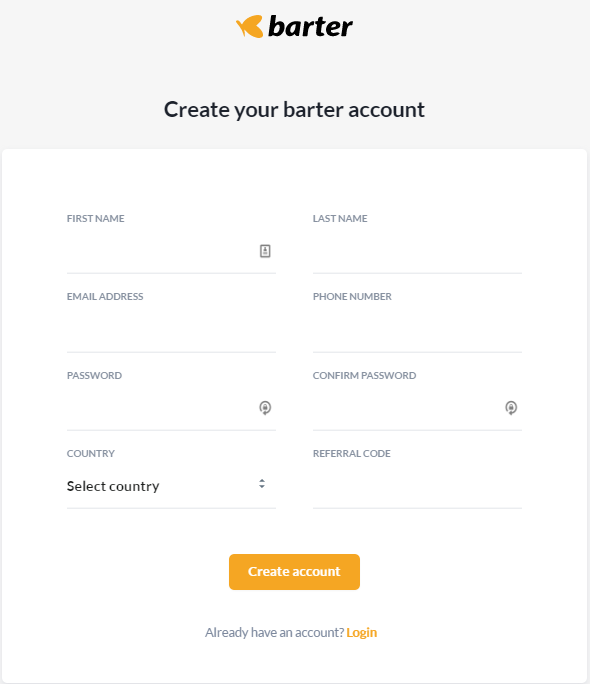 STEP 2: Fund your Barter Balance
The next step is to fund your Barter Balance. This step is really important as it's from this balance you'll fund your virtual dollar card.
Click on Fund Barter Balance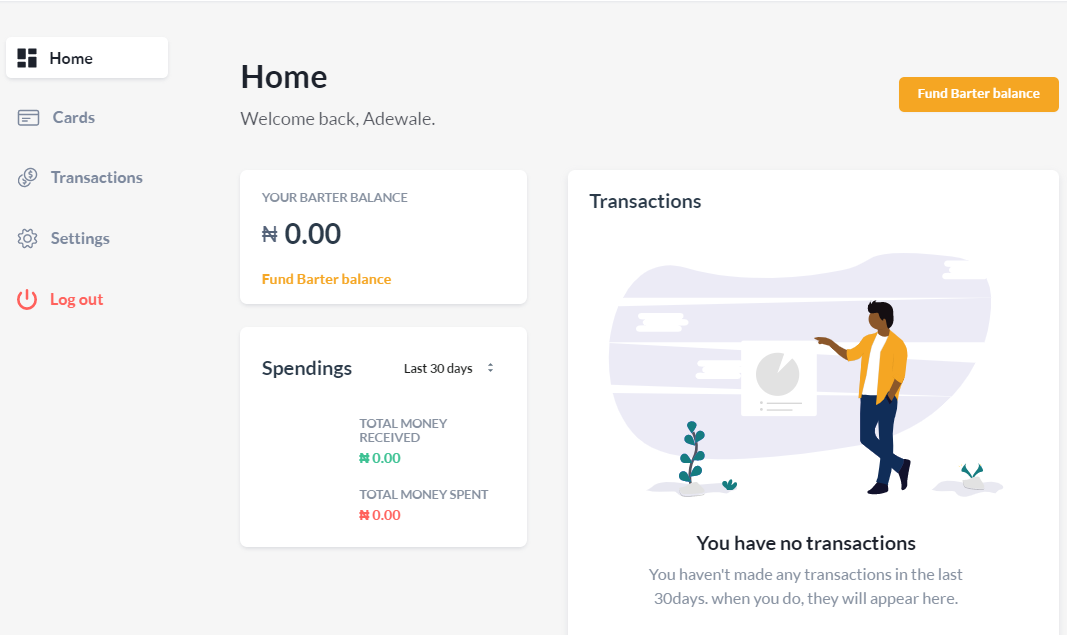 Then enter the amount you'd like to fund. For testing purposes, you can start with N1000.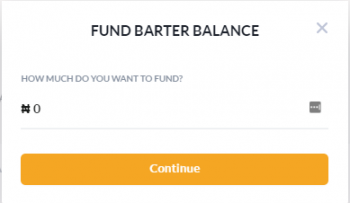 Click on Pay with card and fill in your local ATM card details. You can use any local bank's ATM e.g. GTB, Access Bank, First Bank or UBA.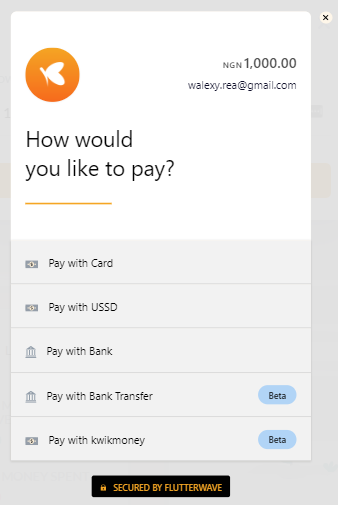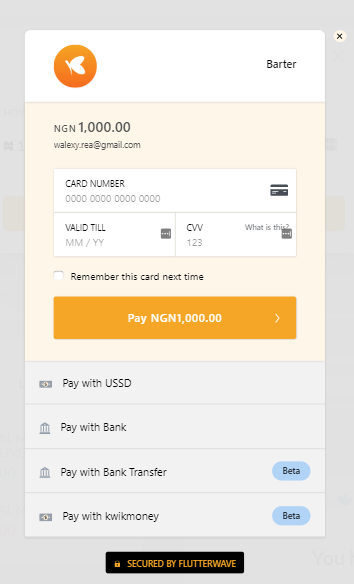 Once you have successfully paid, you should see the amount you funded under your barter balance.
If you have made it this far, congratulations! We are almost in the promised land.
STEP 3: Verify your account by adding your BVN.
This step is the most important step in this process. Without inputting your BVN, you won't be able to create a dollar card.
Click on settings > verify your account. Then enter your BVN and date of birth.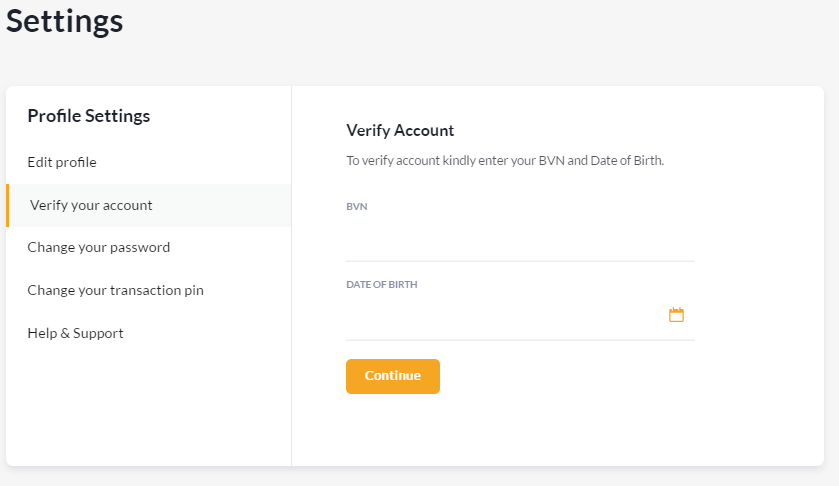 Have no fear brethren. Many people have their reservations about entering their BVN into a platform they barely know. But we can assure you that barter is one of the safest platforms out there.
Once you've successfully passed this step, here comes the critical part.
STEP 4: Create a Card
Next step is to click on cards and create a new card.

Then enter the dollar equivalent you want to fund the card with. The amount must be lesser than or equal to the amount you have in your barter balance.
The current conversion rate as at writing this article is $1 to N367.20.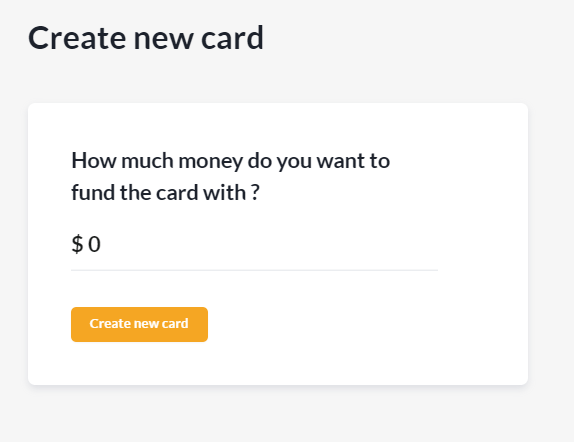 Immediately you click on create a new card, a dollar virtual card will be created immediately.
You'll see your card number, expiry date and Card Verification Value (CVV), the 3-digit number usually found at the back of every ATM card.
Whenever you want to fund your dollar card, all you have to do is to fund your barter balance first with your local ATM.
Then go-to cards, you'll see the fund card.
Click on it to enter the dollar amount you'd like to fund. Remember, it must be lower than or equal to the naira equivalent.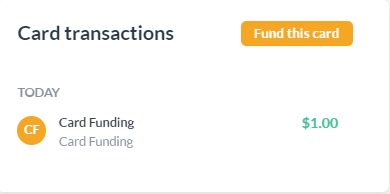 And just like that, you've created your very own virtual Dollar visa card. As simple as ABC. Say goodbye to Facebook/Instagram payment issues.
With this card, you can make any dollar payment online without hassles.
If you have any questions, kindly leave a comment below.