CKDigital is a digital creative agency. We are a team of professionals passionate about what we do and our culture of excellence is the major factor that separates us from other firms. At CKDIGITAL, we make conscious effort in every project to exceed the expectations of our clients. Quality assurance and effective project management are some of our strengths.
CKDigital works with brands of different sizes – multinationals, SMEs, and start-ups.
Our Mission
To help businesses succeed through excellent digital services, focused on results.
Our Vision
The world's biggest digital agency.
Company Highlights
Recognized as one of the top digital agencies in Nigeria
Founded in 2011
Over 20 full-time employees
4x company growth from 2011 to 2015
3 CIW-certified Web Design Associates
2 Google-certified digital marketing strategists
4 HubSpot-certified inbound marketing professionals
Nominated for CSS Design Awards
Lagos State Head Representative of Nigerian Internet Webmasters Association
Company Snapshot
Our mission is "To contribute to the success of businesses by providing exceptional design, marketing, and technical services"
20

Team Size

250

Sites Launched

6

International Projects
Some Clients We've Served:
We have worked with diverse businesses of different sizes, in different locations within and outside Nigeria, and in diverse industries.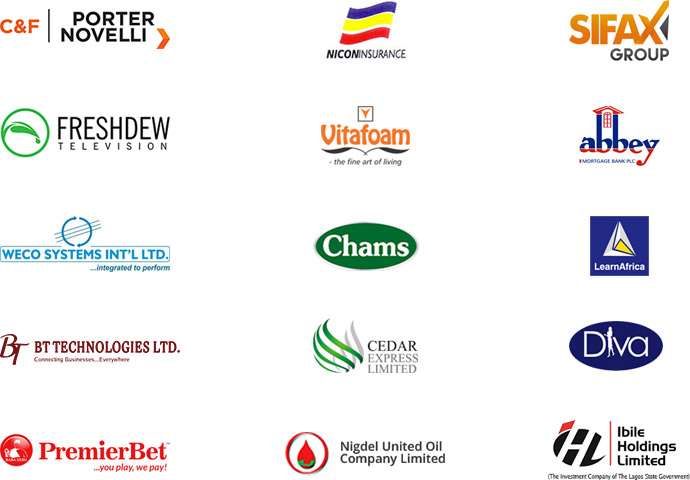 Press Mentions: