Digital Marketing // Sep 5, 2019
How To Get Email Addresses Of Your Potential Customers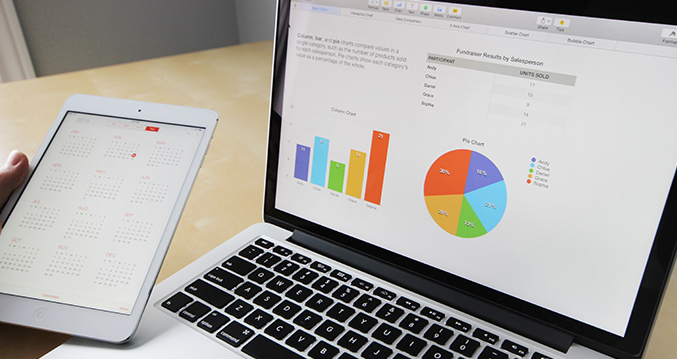 Email marketing is a great marketing tool. With its widespread reach potential, it allows your business to connect with potential customers in ways that no other marketing medium can.
What is an effective way to get the email addresses of your potential customers? The mistake a lot of businesses make is they buy an email list, what they do not realize is that the email list may be useless, in the sense that it is not necessarily their target audience or they send out emails and they get blocked because a lot of people mark them as spam, there is a better way.
In order to win at email marketing, the quality of your email list is absolutely important.
In this article, we share 5 ways to get the email addresses of your potential customers.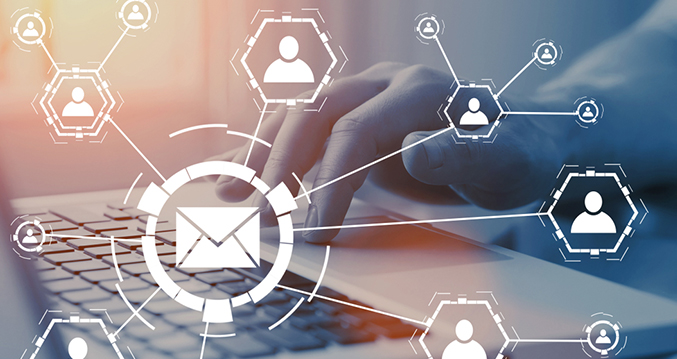 Read: 5 Great Email Marketing Tips for B2B
1. Offer Something of Value
Create something that you know your potential customer would value. Figure out something that you can give out for free, that your potential audience would be interested in.
2. Use Social Media
Run ads on social media with this thing, giving it to them for free. When you do this, these people that are your potential customers would be interested in getting this resource and they would not mind giving you their email addresses.
3. Put An Email Sign-Up Box On Your Website Homepage
It is great to have a form on every page so that anyone who happens to land there is able to sign up quickly and seamlessly for your newsletters.
4. Link To A Form In Your Signature
How many people do you contact personally via email every day? These contacts might not be on your business email list yet, but that doesn't mean you can't suggest that they sign up to receive your email newsletter.
Simply include a link to your hosted web form in your email signature, and your prospects can sign up to receive your emails without even closing your personal message.
5. Just Ask!
When potential and existing customers purchase something from you or connect with you physically, you can simply request they sign up for your newsletter.
Conclusion
When you've done this you have gotten email addresses of people that are actually interested in your business and because you gave them value, most of them would not mind receiving subsequent emails from you.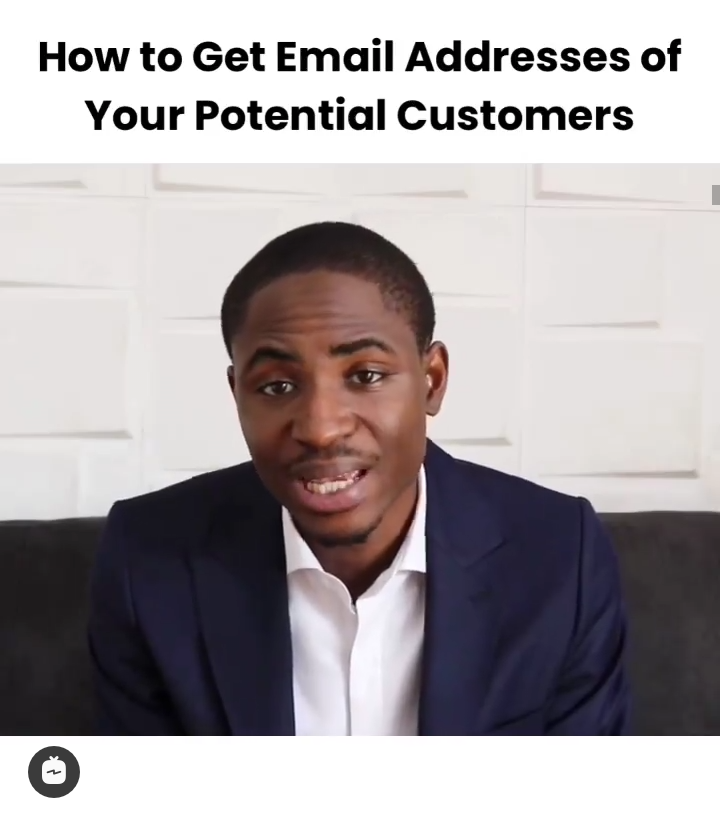 In this video, Charles (@charlesdairo) explains an effective way to get email addresses of your target audience in such a way that potential customers will be happy to hear from you, and you don't get blocked as spam.
Click here to watch the full video.